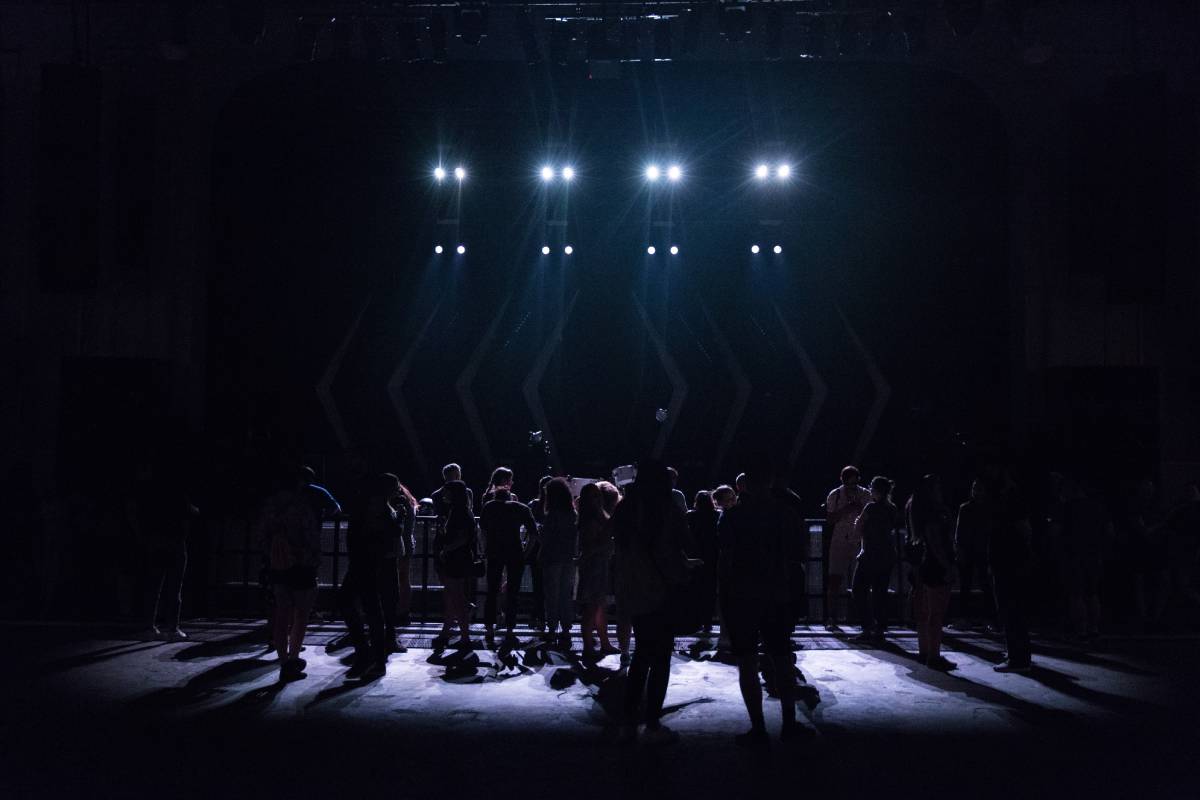 Immersive theaters are different from traditional theaters in the sense that they involve active participation from phenomenal actors and spectators. You can become part of the experience and interact with actors and play a character. This creates a powerful and memorable immersive experience where the audience not only enjoys the show but becomes a part of it.
The goal of an immersive theater is to let the participants experience the thrill, emotional heights, and excitement to engage them. The incredible performances capture the attention of the spectators. The best thing is, you can interact with actors and also become a part of the show as a character.
Immersive theatres create a one-of-a-kind theatrical experience taking inspiration from real-life events. As kids, you may have spent hours playing house defense, toy casting, treehouse invasions, and a lot more make-belief games. This was the time when there was no worry or sadness, and you used your imagination that helped you keep things interesting and fun in your life.
However, as you get older, you start realizing that you spend most of your time at work, the gym, or completing chores. However, everyone needs a break once in a while.
Therefore, immersive theaters give us a venue to notch up our imagination and enjoy a tale of fictional fantasy. Plus, this experience allows you to use your imagination and intelligence. For instance, if you participate in an interactive theatrical true-crime murder mystery, you can use your imagination to find the real culprit.
Immersive theaters are set up in parks, warehouses, basements, etc. Some companies even design amazing sets that make the story more interesting, maximize engagement and fun. This team-building exercise provides you a chance to explore different parts of the world. For instance, you can take a trip through America's history or experience how New York City looked in the 1970s with immersive theatre.
Everyone has a different way of dealing with stressful routines and lifestyles. When you come from work, you can watch a movie to unplug. However, what if you were part of that movie? Wouldn't that be interesting and fun? Immersive theaters make it possible for you to meet and interact with the actors. What's more, you affect the action and determine the outcome by freely talking and engaging with the characters.
Why are Interactive Theaters Better?
Interactive theaters offer the same level of excitement and fun. In fact, it is more captivating as you are part of the experience in the virtual theatre events from the comfort of your home. While you may have to dress up for an immersive theater experience, it only adds to the fun. You can be yourself and bond with other participants to solve the murder mystery while sharing a few laughs and hilarious moments.
Furthermore, in an interactive theater, you can choose who participates with you and who doesn't. You can book private parties and invite your friends and family to solve murder mysteries online.
Conclusion
Contact Live in Theater if you are looking for a fun way out of your stressful work or daily life. As an award-winning entertainment company, we offer an exciting and memorable experience that will let you unplug from your routines and immerse yourself into a virtual world of fictional murder mysteries.
Give us a call at 347-422-7562 to book your private party today. Visit our official contact us page to get in touch with us right now.
Reference Links:
https://en.wikipedia.org/wiki/Immersive_theater
https://www.theguardian.com/culture-professionals-network/culture-professionals-blog/2013/jan/17/interactive-theatre-rules-audience-perspective
https://www.eventbrite.com/blog/5-reasons-why-immersive-theater-is-on-the-rise-ds00/
https://www.thechildrenstrust.org.uk/brain-injury-information/latest/showtime–the-benefits-of-immersive-theatre
Share This Story, Choose Your Platform!